After the successful jubilee 35th edition of the International Scientific & Expert Meeting of Gas Professionals, which was held virtually last year, the leading international gas conference and exhibition in SE Europe returns to its traditional location in Kvarner – Opatija. Opatija has always been an elite center of the biggest business events: for more than 150 years it has been satisfying the needs of even the most demanding business gatherings and their participants.
The 36th International Scientific & Expert Meeting of Gas Professionals will be held from 16th to 18th of June, 2021 at the Congress Center of the Grand Hotel Adriatic in Opatija. During the three days of the event, the participation of numerous gas and energy experts, 60 distinguished lecturers and a significant number of exhibitors from more than 20 countries in Europe and the world is expected. This influential meeting of gas professionals, organized by the Croatian Gas Association, a member of IGU, and Croatian Gas Center Ltd., will cover 10 current thematic units, several interactive panel discussions and a poster session on the topics which extend the entire natural gas chain, application of new technologies, as well as the crucial challenges which will determine the development of the natural gas market in the near future. The gas industry has an important positive role to play in the global energy markets, as well as in the energy transition, so the aim of this conference is to ensure understanding and acceptance of the key role of gas and the gas industry in the low-carbon future.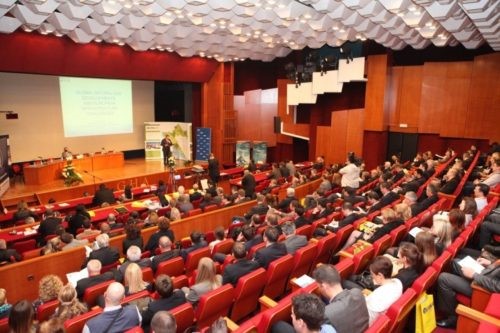 We are pleased to announce the participation of Macel plin as a direct participant in all processes and numerous projects related to natural gas in the Republic of Croatia and beyond.
Macel plin will present its solutions and smart technologies at the booth:
Measuring and regulating equipment, Measuring and reducing stations (MRS), and other solutions for gas regulation
Compressed natural gas (CNG) stations: design, procurement of equipment, installation, maintenance and service of CNG stations
New innovative self-service solutions in the segment of SBA stations, our experience and application in the Republic of Croatia
Complete solutions for natural gas composition analysis: chromatographs
Testing the functionality of the pressure control equipment using a PLEXOR® portable device. Reliable quantitative test results are obtained which are automatically stored in the computer, without the possibility of examiner intervention.
More information about our technologically advanced solutions can be found at our exhibition both in Opatija, Grand Hotel Adriatic from June 16 – 18, 2021.